Recently, you may have heard some mistruths about the Kapiti airport, so we just wanted to say to here are some facts regarding four key points:
The Airport is not a Lifeline/Emergency Utility.
The number of aircraft movements is decreasing.
The fact that the 2005 Auditor General's review of the sale of the airport said there should be no obligation on any new owner of the aerodrome to keep it operational if it wasn't financially viable.
Noise complaints are increasing.
KAPITI AIRPORT IS NOT A LIFELINE UTILITY
The reality is that it isn't a lifeline/emergency because under the Civil Defence Emergency Act 2002, Kapiti is not listed as a Lifeline Utility, see link below.
https://www.legislation.govt.nz/act/public/2002/0033/latest/DLM151443.html
Included below is schedule 1 of the Civil Defence Act with an asterisk showing that Kapiti airport isn't included.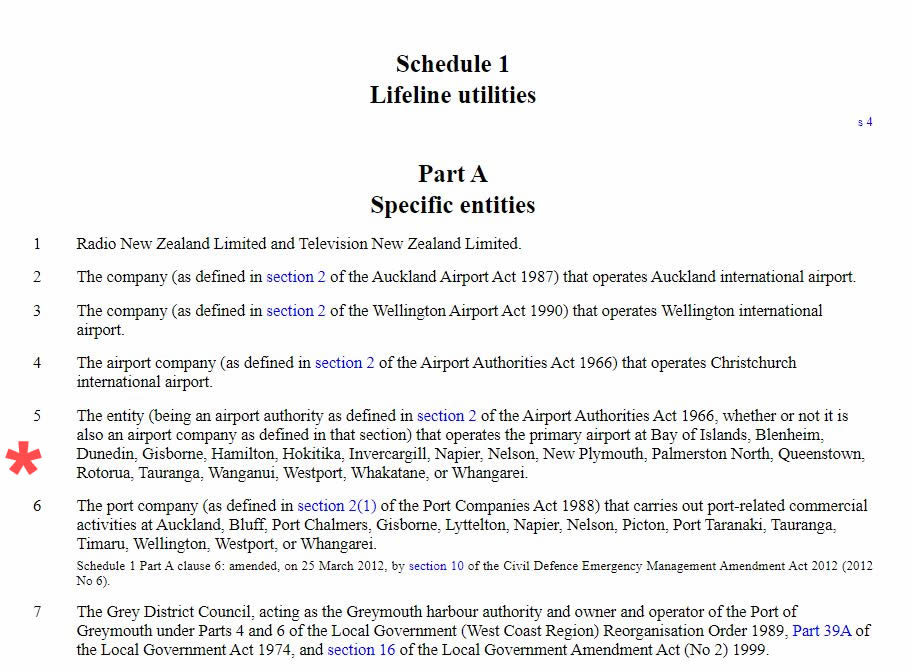 Hope that clarifies the miscommunication that is being promoted within the community that it is a lifeline/emergency utility. The Government hasn't deemed it to be when National sold it in 1995.
Aircraft Movements have significantly declined
Any comments out in the community saying that the Airport is thriving, are wrong.
Aircraft movements in 2007 were approx. 53,000 per annum
2018 they were approx. 25,000 aircraft movements - then Air New Zealand left.
2019 there were approx. 19,000 aircraft movements (before Covid).
2020 during Covid there were 16,000 aircraft movements.
The sale of the airport was reviewed by the auditor general in 2005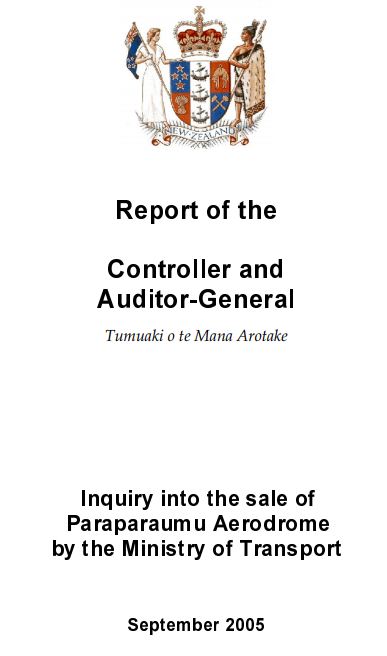 The government has already reviewed the sale of the airport in 2005.
From the report:
"The overall policy framework which dictated the disposal of the aerodrome was that: Civil airports and aerodromes should be run as businesses. Government departments should not be involved in running businesses. State-owned businesses that were profitable should be corporatised and either operated as State enterprises or privatised. State-owned businesses that were not commercially viable should be disposed of on the open market. Paraparaumu Aerodrome was not considered a commercially viable operation in public ownership. Accordingly, in April 1993 Ministers directed that it should be sold.
In 2002, a group of Airport users presented a petition to the House of Representatives entitled "that Parliament legislate to safeguard the long-term viability of Paraparaumu Airport as a full operational facility". The Auditor General said there should be no obligation on any new owner of the aerodrome to keep it operational if it wasn't financially viable. And the Ministry's wish to not place the Government in a position where it would have to re-acquire the aerodrome should it prove commercially unviable under new ownership."
Hence why the Labour government, nor previous John Key Government desired to purchase the airport back.
Noise complaints are increasing